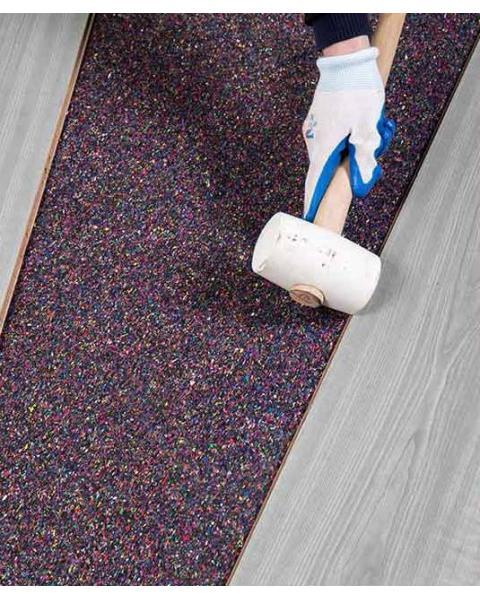 CENMET BRAND
SOUND INSULATION PAD
Single concave sound insulation pad
The single concave sound insulation pad has the characteristics of high compressive strength and good resilience. The surface of the singlesided concave foam rubber damping and sound insulation board has a specific proportion and shape of grooves, which further improves the elasticity and damping performance of the material . When being pressed ,it can be balanced by the pressure and shear force.
Multi-color SBR sound insulation pad
Multi-color SBR sound insulation pad makes the rubber material show unique viscoelasticity, so it has good shock absorption, sound insulation and buffer performance . It is widely used to isolate vibration and absorb shock because of its hysteresis , damping and reversible large deformation.
The foam rubber sound insulation pad
The foam rubber sound insulation pad is laid between marble or concrete layers. Through the foam elasticity , the whole floor forms a floating structure , which cuts off the solid sound transmission effect. It also improves the coincidence effect of the upper ground and enhances the resistance to acoustic resistance . It has high strength density and friction coefficient, widely used for sound insulation and vibration reduction , sound reduction and other effects.
SIZE; WIDTH 0-1.25M, LENGTH : 0-30M THICKNESS : 3-12MM
WIDTH AND LENGTH ARE AVAILABLE ON CUSTOMERS' REQUEST
COLOR IS AVAILABLE ON CUSTOMERS' REQUEST