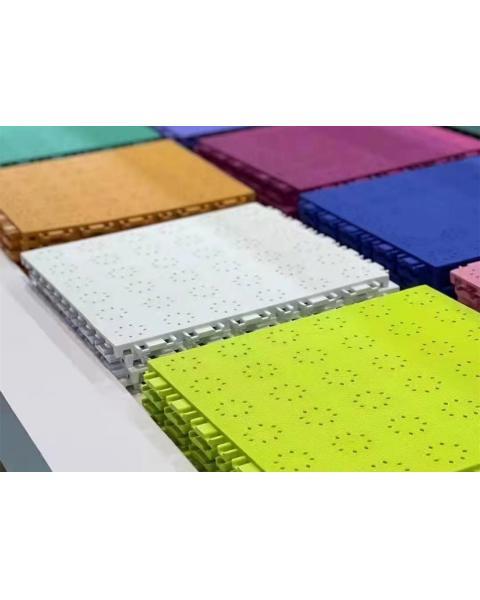 ELASTIC INTERLOCKING TILES
ELASTIC INTERLOCKING TILES
ELASTIC INTERLOCKING TILES
APPLICATION:The suspension structure and strong reinforced supporting foot structure create the vertical damping effect , good ball resilience and ball speed guarantee remarkable movement performance of floor. They are widely used in courtyard balcony indoor, family indoor, futsal, regular basketball and volleyball court , kindergarten ground , school gym, swimming pool etc.
Characteristics
※Suspending structure , superior performance, joint protection.
※Zero expansion, zero oil leakage, zero shrinkage, no smell.
※compound rubber , concave and convex surface layer, best performance of Anti-slippery
※porous mesh structure , easy to clean, easy to drain, easy to ventilate.
※detachable design, quick and easy to assemble, recycle and reduce cost effectively.
※qualified with chemical and physical requirements of the international standard .
※100% recycle .
SIZE: 305X305X12.7MM 305X305X15.80MM